Custom Google Ads Automation
Automate, systematise and improve routine tasks. Designed for PPC in 2023.
(we do bing, GA4 & more too!)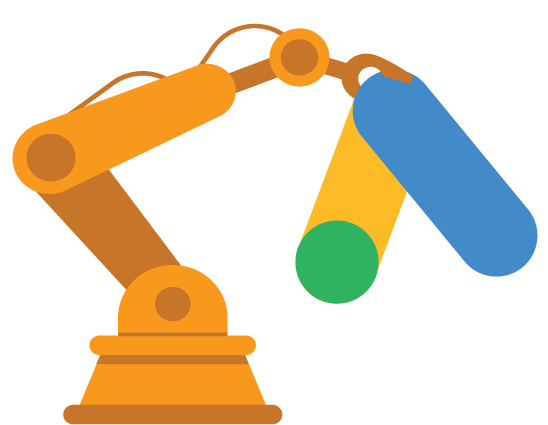 Our Services
Bespoke Google Ads Solutions
Think of us as your remote Google Ads & Bing Ads developers. We have over 9 years experience working with Google Ads Scripts, Bing (Microsoft) Ads Scripts and their respective APIs. We've linked up with first and third party data too from bespoke CRMs to Shopify, Google Merchant Center & Google Analytics.
Reports & Dashboards
Keep a close eye on top level sales-figures down to Quality Scores and Avg. CPCs. Incorporate data from multiple sources across multiple date ranges.
Systems & Workflows
Craft custom workflows and systems to keep you and your team on track. As account managers ourselves we can help with planning too.
Automated Account Builds
Campaigns, Ad Groups, Ads, Keywords, the whole shebang.
Improve Performance
Instant reactions and reliable changes mean less wasted spend and better performance.
Fully Customisable
One-size-fits all solutions are great - we offer a few ourselves. However, sometimes solutions need to be as unique as your problems.
By PPC folk, for PPC folk
We're obsessed with automating our own accounts which feeds back into the solutions we'll build for you.
You're in good company
Our solutions have been used across hundreds of agencies and in-house teams across thousands of accounts.
Try our Chrome Keyword Wrapper
That's a wrap. Quickly wrap keywords into Exact, Phrase and Broad all from the comfort of your web browser.